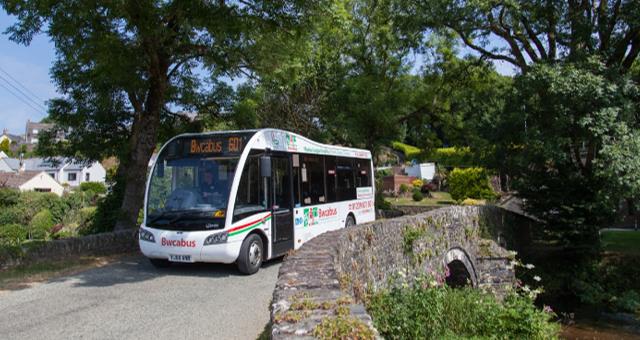 Bwcabus is a flexible, bookable local bus service, designed to meet the needs of rural residents. The Bwcabus rural transportation model operates within a specific zone providing both fixed route services and pre-booked demand responsive journeys, allowing you the possibility to travel where and when you want, in comparison with a conventional bus service.
If you don't have a bus service or if the times are not suitable, take advantage of the Bwcabus bookable service. Enquire about the availability of the Bwcabus with our call agents on 01239 801 601. Booking can be made up to a month in advance.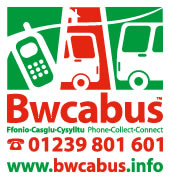 Where can I go?
Bwcabus enables passengers to travel between local towns, villages or connect with local and TrawsCymru bus services.
Bwcabus – making connections with TrawsCymru and TrawsCymru Connect services.
Our services can be used to travel to work, school, health appointments, leisure and shopping. The list is endless.
How do I book Bwcabus?
STEP 1: Register your details for free via our website or our bilingual call centre which is open 7am – 7pm, 7 days a week.
STEP 2: Once you are ready to use the service contact our friendly bi-lingual call centre
STEP 3: Provide the call agents with full details of your journey – it's as simple as that
All journeys subject to availability. We will endeavour to meet your requests. Certain days and times are very busy.
Book before 7pm if you would like to travel the next morning
Book by 11:30am if you would like to travel that afternoon
If you are able to, please book in advance and when you call remember to book your return journey.
How much does Bwcabus journeys cost?
Bwcabus fares are calculated based on your journey distance. Through tickets onto connecting journeys are available.