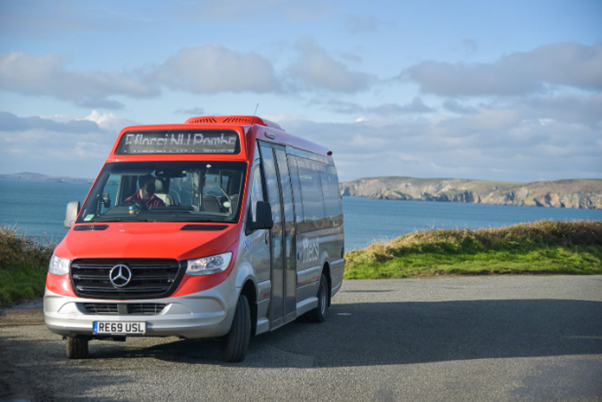 Pembrokeshire Voluntary Transport has teamed up with Transport for Wales and Pembrokeshire County Council to launch a new service in Northwest Pembrokeshire called fflecsi, designed to help people get out and about by bus.
The bus will pick you up as close to home as possible – or where you want to travel from. For each of the trips available, fflecsi can pick up and drop off anywhere along the way to its end destination. Booking in advance enables TfW to guarantee you a seat, while making sure they keep within safe social distancing rules. In line with government guidelines, face coverings should be worn when travelling on fflecsi.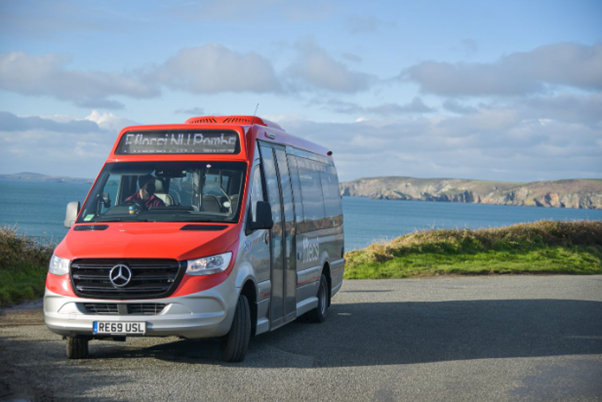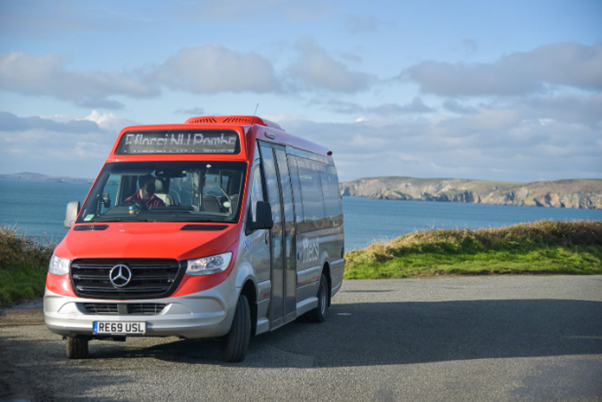 Trips cost from £4 for an adult return, to a maximum of £6 return for longer journeys. Children can travel for as little as £1.50 return, and remember concession card holders travel for free. To find out more, check their website: fflecsi.wales, or call on 0300 234 0300 (Call centre open Mon-Sat 7am-8pm and Sunday 9am-5pm).
This is a pilot service to provide buses for the rural community, we welcome any feedback you might have. We want to hear from you about the communities needs, to see if we can help. Please send any feedback to pvtprojectcoordinator@gmail.com.
fflecsi runs 7.30am-6.30pm Monday to Saturday, offering journeys to different destinations like Haverfordwest, Fishguard, Broad Haven and St Davids You can use fflecsi to go to the shops, to get to your appointments, to meet up with friends or go out and about around the coast.  Well-behaved dogs are also welcome aboard.
How to use the fflecsi App
​For information on how to use the fflecsi app, please see the instructional video below or download our how to guide.
Download our How To Guide HERE